Cable Float Switch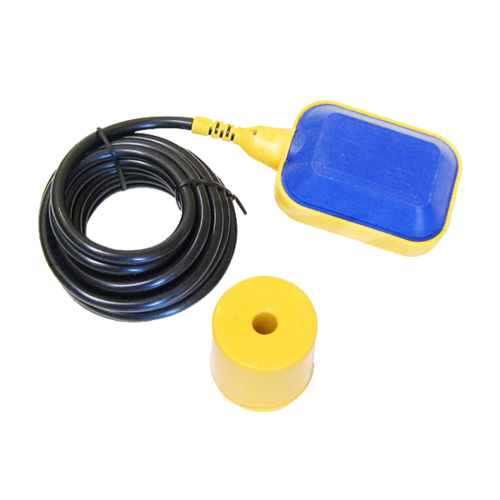 Cable Float Switch
Product Description
Cable Float Switch Manufacturers
Working Principle & Operation :
1) It is simple and reliable switch for level detection.
2) It can be used for small or long range of storage tanks and reservoirs.
3) Polypropylene rigid construction provides prevention from corrosion.
4) Float tilt with liquid in rise & fail condition, accordingly micro switch operates from NO ( Normally Open ) to NC ( Normally Close ) position.
5) It can be used as a multi point switch also.
Special Features :
1) Rugged construction.
2) Easy Installation.
Applications :
1) Sewage & water treatment plant.
2) Storage tanks
3) Automatic pump control utilities.
Standard Version :
1) Housing material : Die Cast Aluminum
2) Ingress protection : IP 65
3) Process connection : 4 150# RF Flange
4) Material of float : PP (Polypropylene)
5) Material of cable : PVC
6) Cable float enclosure : IP 68
7) Mounting : Vertical
8) Micro switch : 1 SPDT
9) Switch rating : 16 A / 250 V AC
10) Minimum specific gravity : 0.8
11) Maximum specific temperature : 60C
12) Maximum operating pressure : 4 bar
13) Dimensions Standard Version