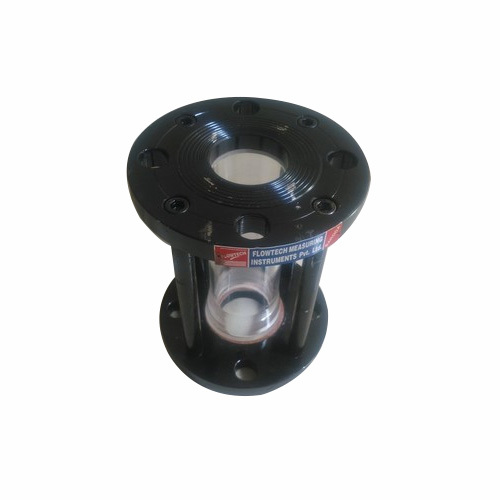 sight glass
Product Description
FullView Sight Flow Indicators are used to observe the flow of liquids in a piping system. 360° visibility provides convenient viewing from any angle designed for vertical applications. Threaded and flanged connections are available in avariety of sizes to match the diameter of the pipe being used. A wide range of end plate materials are available. Units can be made with any overall length if additional visibility is required. Full View Sight Flow Indicators are used in low pressure applications. Maximum pressure allowable will vary with temperature and size.
Flowtech Also Customize Full ViewSight Glass According To The Requirements Of The Customers Like:
We are also manufacturing Double Window Sight Glasses with Jacket for Special application.
For any Transparent liquid we can also provides Rotating blade type design.
For any Gas Application we can also provides Flapper type Double Window Sight Glasses.
Salient Features Of The Full View Sight Glass:
Body: M.S, C.S. (A 105), S.S.304, S.S.316, or MS with Rubber or PP or PVDF or ptfe lined or any other alloy.
Window: Toughened Borosilicate Glass.
Pressure Ratings: Maximum Pressure rating is 25 Kg / Cm2
Temperature Ratings: Maximum Operating Temperature rating is 200°C
Enclosure: IP 55 OR IP 65 on request
Sizes: From 15 NB to 300 mm NB.
Connections: Flanged OR Screwed OR Socket Weld or Butt Weld End Connection